In-Store Demonstrations - Free!
Old Master's Techniques in Sculpture
Saturday, November 8, 1-3 p.m.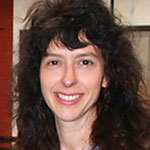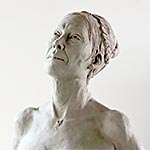 Lisa Silas, from The Neoteric Renaissance Arts Cooperative will be presenting a demonstration of clay building for the figure and how to stand and apply the perspectives in the round using methods she learned from The Florence Academy of Art as well as methods she has developed in the last 10 years of studying the art form of sculpture. She will also be showing a slide presentation of classical realists artists, the present age and back through the 19th century and Renaissance. All the artists have mastered sculpture in different ways and inspire the present day sculptor.
Jonathan Chorn, Lisa Silas, and Matthew Riggs teach a full time program designed to provide the student with a great understanding of the techniques it takes to create a realistic work of art. This is a time honored, focused, challenging arts program for the artist willing to work to extraordinary lengths and push themselves to great levels.
We will have lots of one-day sales on the day of this demonstration!
---
Golden Brand Acrylics
Saturday, November 15, 1-3 p.m.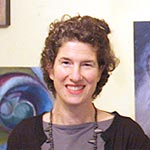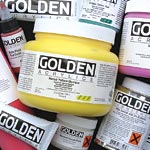 Judy Gittelsohn, our presenter, has been painting in the Bay Area for over 30 years. She is represented by Anne Loucks Gallery, Art Dimensions Los Angeles and The San Francisco Museum of Modern Art Artists' Gallery. Her paintings have been published in TIME magazine and Metropolitan Home Magazine.

She will demonstrate and discuss Golden Acrylic paints including Golden's slow-drying Open Acrylics. Judy demonstrates up and down the West Coast. Learn more about Judy at her website: judyg.com

And remember that we will have lots of one-day sales on the day of the demonstration! Plus a free raffle and free samples for those who attend the demo!

And more demos coming. . . check back for more information!

Want notices of our free demonstrations?
Sign up for our demo email list!
You'll hear about our demos and we'll include news, art information, specials, some humor and otherwise keep you in touch with happenings at Lenz Arts, the art mecca of Santa Cruz!