In-Store Demonstrations - Free!
Sennelier Oil Paints
Saturday, December 6, 1-3 p.m.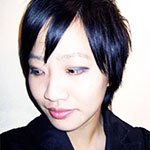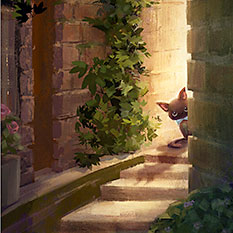 Bay Area production designer and concept artist Eve Skylar will be explaining and demonstrating Sennelier Artists' Oils. She is a graduate of the visual development department at Academy of Art University and a scholarship winner at Art Center College of Design. Her work focuses on pre-production design for film, games, and animation.
She currently works as a production designer for Carlos Baena, LLC and worked on SEGA/ Marza Animation Planet's feature animated film, Space Pirate Captain Harlock (2013).
Her other clients have included: Apple, Toei Animation, Unicorn Studios, and Hyphen magazine.
You can learn more about Eve on her websites:
eveskylar.com
www.artriot.blogspot.com
And remember that we will have lots of one-day sales on the day of the demonstration! Plus a free raffle and free samples for those who attend the demo!
---
And more demos coming. . . check back for more information!
Want notices of our free demonstrations?

Sign up for our demo email list!

You'll hear about our demos and we'll include news, art information, specials, some humor and otherwise keep you in touch with happenings at Lenz Arts, the art mecca of Santa Cruz!