In-Store Demonstration - Free!
SolarFast (Sunlight-developed Dyes)
Saturday, February 22, 1-3 p.m.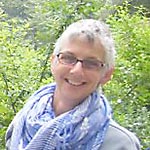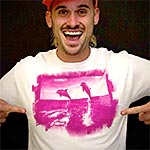 Annette Pierson, who has worked for Jacquard for 8 years, has demonstrated Jacquard products up and down the coast.
Sun-powered photography and print-making photographers, screen printers, print makers and dyers rejoice: with SolarFast, Jacquard has taken photography out of the darkroom and opened up a whole world of light-powered print making!

SolarFast is a light-developed dye that is permanent and archival on any artist paper or natural fabric. This means you can now print continuous-tone photographs in any color, directly onto paper or fabric, without a darkroom, without additional chemicals, without heat setting, without steaming…it's fast and easy and the results will blow you away! SolarFast is also great for tie dyeing, batik, screen printing, painting, and more—it is always completely soft on fabric, and you never have to worry about setting the colors the way you do with other paints, inks and dyes. This seminar will cover the entire process, from start to finish, and show you how to turn a snap shot, drawing, or found image into a T-shirt or artist print in a matter of minutes. We will also explore the practically infinite possibilities SolarFast opens to artists.
And remember that we will have lots of one-day sales on the day of the demonstration! Plus a free raffle and free samples for those who attend the demo!

Want notices of our free demonstrations?

Sign up for our demo email list!

You'll hear about our demos and we'll include news, art information, specials, some humor and otherwise keep you in touch with happenings at Lenz Arts, the art mecca of Santa Cruz!
And more demos are coming!