In-Store DEMO - Free!
Liquitex Acrylic Paints
Saturday, January 21, 1-3 p.m.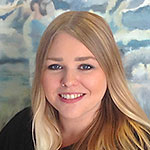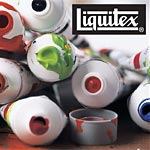 Kristen Brown, Kristen Brown is a San Francisco−based painter originally from Saskatoon, Saskatchewan. Her paintings, based on experimental film photography, explore the themes of dislocation, transience, and memory. She has exhibited at galleries across the United States and Canada, and her work has been featured by the American Craft Council and Fresh Paint Magazine. In 2015, she was awarded a painting grant from the Elizabeth Greenshields Foundation in Montreal. Kristen holds a B.F.A. in Studio Art from the University of Saskatchewan and an M.F.A. in Painting from the Academy of Art University in San Francisco.
kristenbrownart.com
Please stop by the store or contact us to sign up for our demo reminder e-mail list!
And remember that we will have lots of one-day sales on the day of the demonstration! Plus a free raffle and free samples for those who attend the demo!
In-Store CLASS - Free!
Drawing for Absolute Beginners
Saturday, January 28, 1-3 p.m.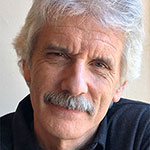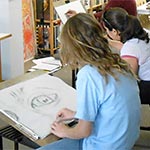 The easy-going and encouraging Rob Court, local drawing coach from The Scribbles Institute, will be conducting a hands-on introductory drawing class for people who are scared of drawing. He'll cover how to hold a pencil, drawing from observation, and basic composition. This is a session for rank beginners!
Class space is limited so registration is required. The class is free but there is $5 deposit which will be refunded in the form of a store credit when you arrive for the class. ("No-show = no dough!") Students are required to have a 9x12 sketch pad and 2B, 4B and 8B drawing pencils. Students may buy a sketch pad at 30% off for the class!
---
And more demos coming. . . check back for more information!
Want notices of our free demonstrations?

Sign up for our demo email list!

You'll hear about our demos and we'll include news, art information, specials, some humor and otherwise keep you in touch with happenings at Lenz Arts, the art mecca of Santa Cruz!